Olympic National Park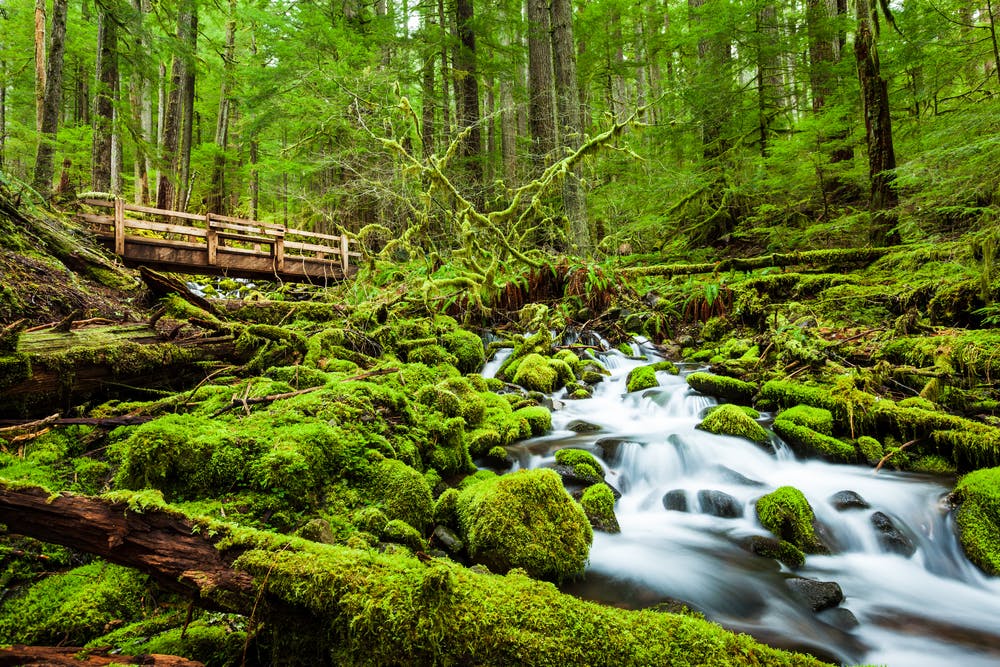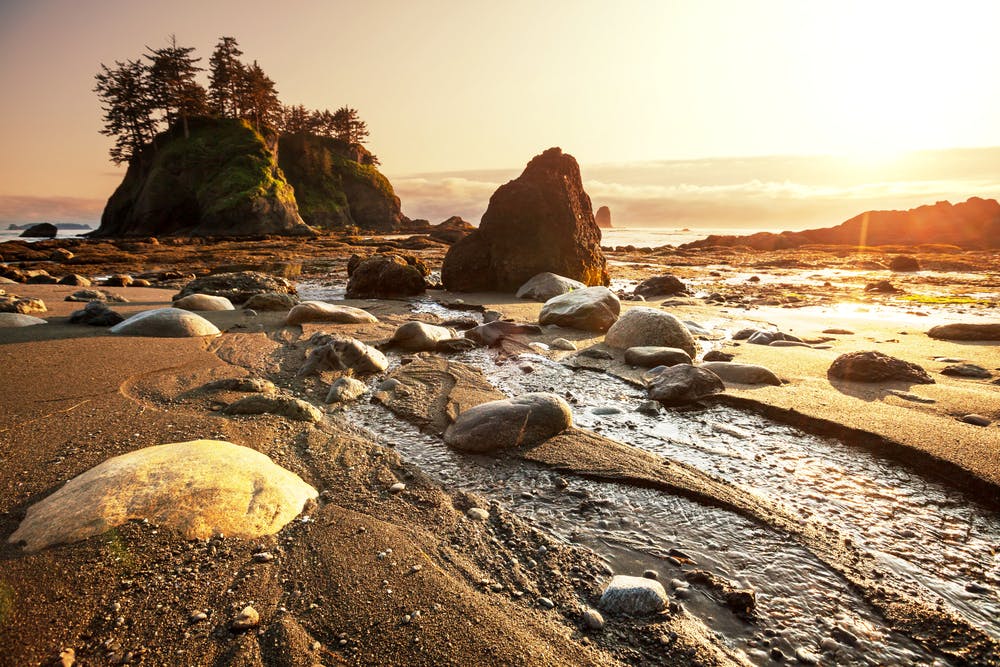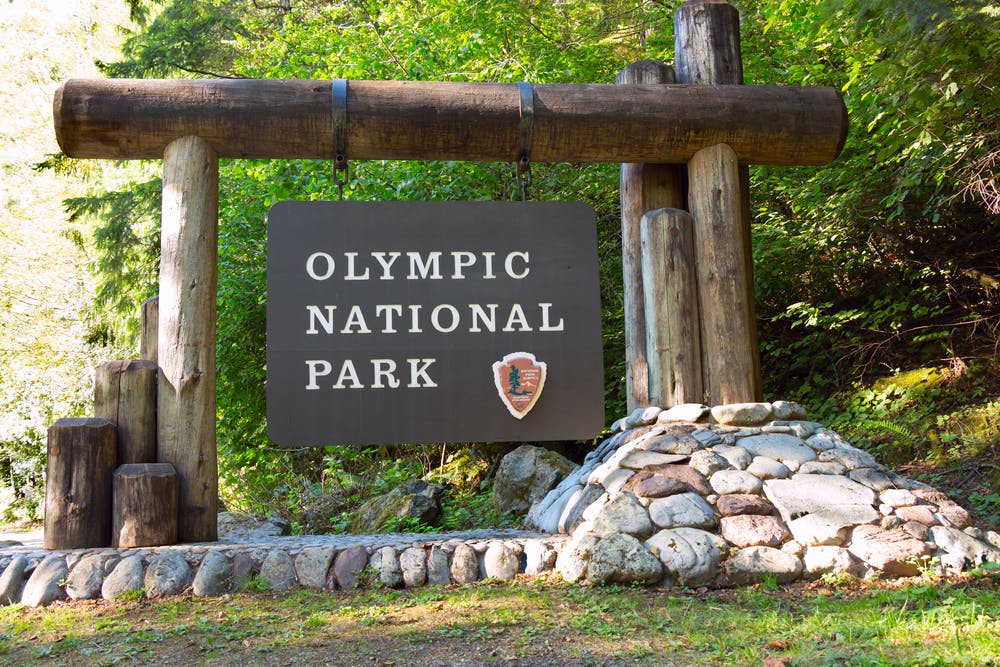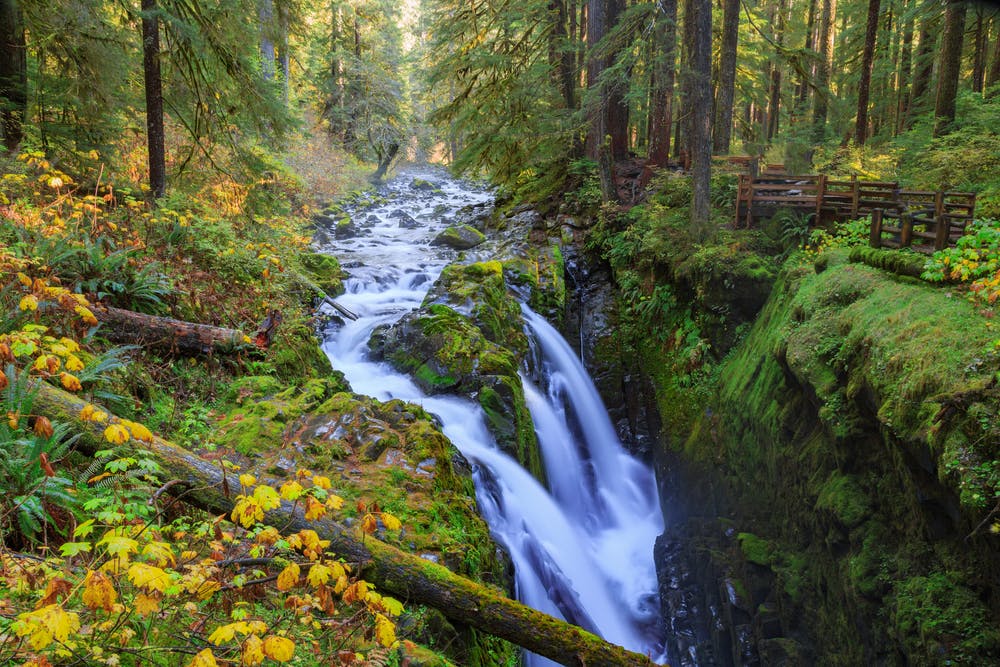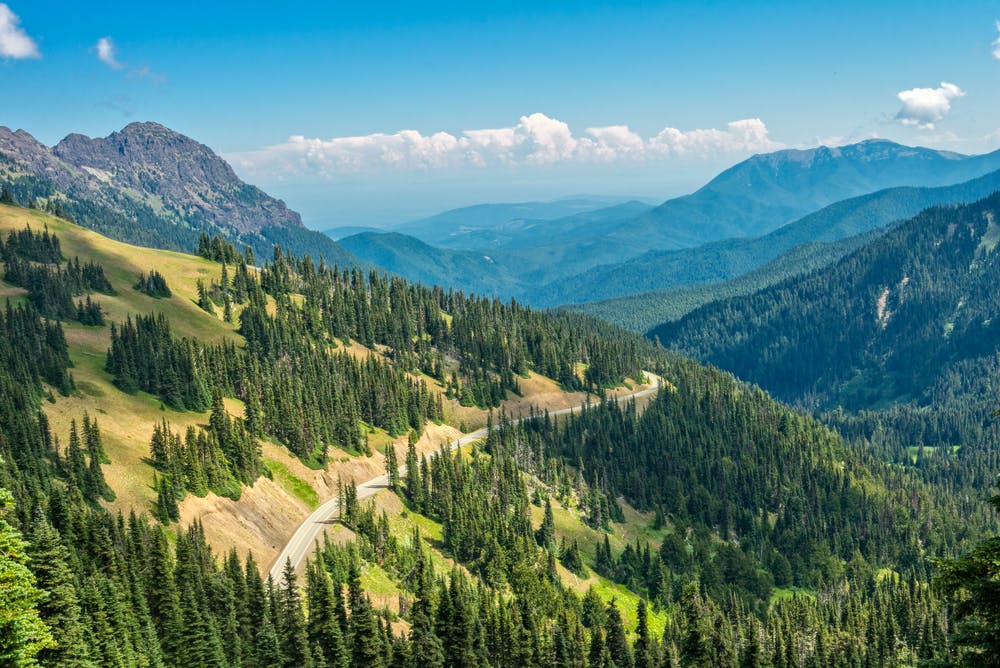 The Olympic National Park in Washington has been inspiring awe in visitors since the 1880s. Home to spectacular mountains, a rugged coastline, and beautiful temperate rainforests, the Olympic Peninsula is a unique place to visit. First designated as a national reserve in 1909 by President Teddy Roosevelt, it wasn't until 1937 that the park became an official national park by President Franklin Roosevelt. In 1981, the park became a UNESCO World Heritage Site as well.
Every year, approximately three million visitors visit the 922,000-acre national park. As one of the most diverse national parks in the country, the Olympic National Park is home to 60 miles of coastline along the Olympic Peninsula, glaciated mountains, and temperate rainforests. There is something for everyone to enjoy.
The park is open year-round, but for the best weather, you'll want to come during the summer. With large cities like Seattle and Tacoma nearby, there is always something to do and see. The park is home to over 650 archeological sites dating back over 12,000 years and thousands of miles of hiking and nature trails.
The park has a regular schedule of events with most occurring during the warmer summer months. For a full schedule, visit the Calendar of Events. There is a variety of activities that will keep you busy from sunrise to sunset that includes hiking, biking, kayaking, swimming, and more. If you're lucky, you might even spot a mountain goat or bear. No matter where you go in the park, you'll be greeted by incredible scenery, so don't forget your camera!
Weather
Spring 24-49 F
Summer 37-62 F
Fall 40-56 F
Winter 24-35 F
Nearby Cities
Port Angeles, WA
Hoodsport, WA
Trip Planner
Use our FREE RV trip planner to begin customizing the perfect RV trip.
Continue
RV Resorts & Campsites in Olympic National Park
Olympic National Park is home to 14 public campgrounds and two nearby campgrounds. Most campgrounds can fit RVs up to 21 feet long that are open year-long so you have great options depending on your interests in the park.
Olympic National Park Public Campgrounds
Olympic National Park Private Campgrounds
RV Rentals Near Olympic National Park
Nearby RV Rentals
Hit the Trails
Olympic National Park is home to world-class hiking. Whether you like snow-capped mountains, beaches or fields of wildflowers, Olympic National Park is home to a variety of hiking trails ranging in length and difficulty.
Olympic National Park Trails
Hurricane Hill
Distance: 3.2 miles
Terrain: Moderate with a slight incline with incredible views of the Olympic Mountains, Vancouver Island, and Mount Baker; kid-friendly
Olympic Hot Springs Trail
Distance: 2.6 miles
Terrain: Trail follows an old gravel road with incline; trail ends at swimmable hot springs
Hoh Rainforest Interpretive Loop
Distance: 1.4 mile
Terrain: Flat, kid-friendly wide trail through one of the last remaining temperate rainforests in the United States
Ozette Triangle Loop Trail
Distance: 9.5 miles
Terrain: Moderate trail that winds along the coast and inland where you can see petroglyphs near Wedding Rocks
Sol Duc Falls
Distance: 1.6 miles
Terrain: Wide, well-maintained kid-friendly trail meandering through an old forest before coming to 50-foot high Sol Duc Falls
Royal Basin Falls
Distance: 14.6 miles
Terrain: Long, difficult trail with incredible views that requires a permit
Ruby Beach
Distance: 0.6 miles
Terrain: The 0.1-mile trail to the beach is steep and slippery, but reveals beautiful sea stacks and sea arches
Third Beach to Strawberry Point
Distance: 11.7 miles
Terrain: The out-and-back moderate trail has a little bit of everything - headlands, rainforest, beach, and waterfalls
What to Do at
Olympic National Park
Restaurants
After a long day of hiking or driving, you'll want to enjoy a nice meal to refuel for the next day. As you can imagine, the seafood is fresh and plentiful in Puget Sound. You'll find a variety of delicious restaurants of various styles to meet every budget around the park. Here are some of the top restaurants worth stopping by during your vacation in Olympic National Park.
Type: Comfort food
Location: Port Angeles
Type: Thai food
Location: Port Angeles
Type: Oysters
Location: Lilliwaup
Type: Seafood
Location: Quinault
Type: French
Location: Port Angeles
Shopping
Whether you forget your tent or just need to pick a special treasure for your mom back home, there are plenty of shops in and around Olympic National Park to spend your money. Washington is known for its delicious wine, so don't forget to pick up a bottle.
Fairholme Store
Stock up on camping essentials or find the perfect souvenir to take home.
Location: Lake Crescent
Kalaloch Lodge Gift Shop
This gift shop has all the best trinkets and treasures to remember your PNW vacation for years to come.
Location: Forks
The Landing Mall
The 46,000 square foot mall is home to a variety of shops including art galleries and restaurants
Location: Port Angeles
Disco Bay Outdoor Exchange
The Olympic Peninsula's best outdoor shop containing new and gently used outdoor equipment from camping to hiking to apparel.
Location: Port Townsend
World's End
This nautically themed shop sells everything from clothing to gifts to antiques.
Location: Port Townsend
Museums
There are lots of rainy days in the Pacific Northwest, so take cover and learn a thing or two while you're at it. The Olympic Peninsula is home to some wonderful museums that are worth exploring even on a sunny day.
Open seasonally, the Forks Timber Museum includes a deep history of homesteading, farming, and logging in the Pacific Northwest.
Situated in a log train depot, the Joyce Museum houses the town history of Joyce, Lake Crescent, Twin Rivers, and Port Crescent.
Home to many exhibits and art, the Jefferson Museum of Art & History contains artifacts from the early Puget Sound settlers and art from local artists.
The Lake Quinault Museum inside the national park features many artifacts from the local Native American tribes and early homesteaders.
The Polson Museum is home to the most extensive collection of Grays Harbor history including the original 1920s Polson mansion.
Sightseeing
There is more than enough activities to keep you busy for weeks on end in the Olympic Peninsula. Whether you spend all your time in the national park or adventure to the many small coastal towns, there are tons of beautiful things to see and do.
Hoh Rainforest
The Hoh Rainforest is one of the last remaining temperate rainforests in the United States. Receiving up to 14 feet of rain annually, the rainforest is home to incredible nature that is easily accessible by many nature trails.
Rialto Beach
The rugged Pacific coastline can be seen from popular Rialto Beach. Home to numerous sea stacks, sea arches, tidepools, and more, you can spend hours exploring this beach without getting bored.
Olympic Mountains
You can't visit Olympic National Park without visiting its namesake, the 8,000-foot tall Olympic Mountains, including the famous Mt. Olympus. There is a network of miles of trails to explore around the mountains.
Hurricane Ridge
Hike or drive to the top of Hurricane Ridge for incredible views of the Olympic Mountains and the park below.
Port Angeles Whale Watching
Port Angeles is a premier whale watching destination in the Pacific Northwest. The famous Strait of Juan de Fuca is home to hundreds of humpback whales and more between May and October.
How to Get to
Olympic National Park
Olympic National Park can be accessed many of ways. The park can be accessed by plane, ferry, car, and RV. You can fly into Sea-Tac Airport in Seattle or even Victoria International Airport in Victoria, British Columbia. You can rent cars at both airports.
You can take the ferry from Victoria to Port Angeles. From Sea-Tac, you can State Route 16 to Bremerton. Once on the Olympic Peninsula, you can take Highway 101 to reach almost every destination in the national park. Alternatively, you can take the Washington State Ferry from multiple locations to several port destinations, which can be accessed by Highway 101.
Another wonderful way to visit Olympic National Park is with an RV. Renting an RV will not only serve as your home for the next week, but a great way to get around the park at your own pace. If you don't have your own RV, you can rent one in Washington. While most campgrounds in the national park allow RVs, it's important to review the size limitations and restrictions.   
Entering Olympic National Park
Like any national park in the United States, Olympic National Park has a fee.
Private Vehicles : $30
Motorcycles : $25
Bicycle or On Foot : $10
Olympic National Park is an incredible national park on the coast of Washington. Here at RVshare, we love getting more people outside to enjoy the beauty of nature firsthand. RVing is a wonderful way to experience the incredible diversity of nature while maintaining some levels of comfort from home. Whether you visit Olympic National Park in an RV rental from us, or simply pitch a tent, we'd love to hear all about your trip! Send us photos at memories@rvshare.com, tag us on social media, share amazing details, and anything else you want others to know about your experience for a chance to be featured on our blog or social media channels.