North Cascades National Park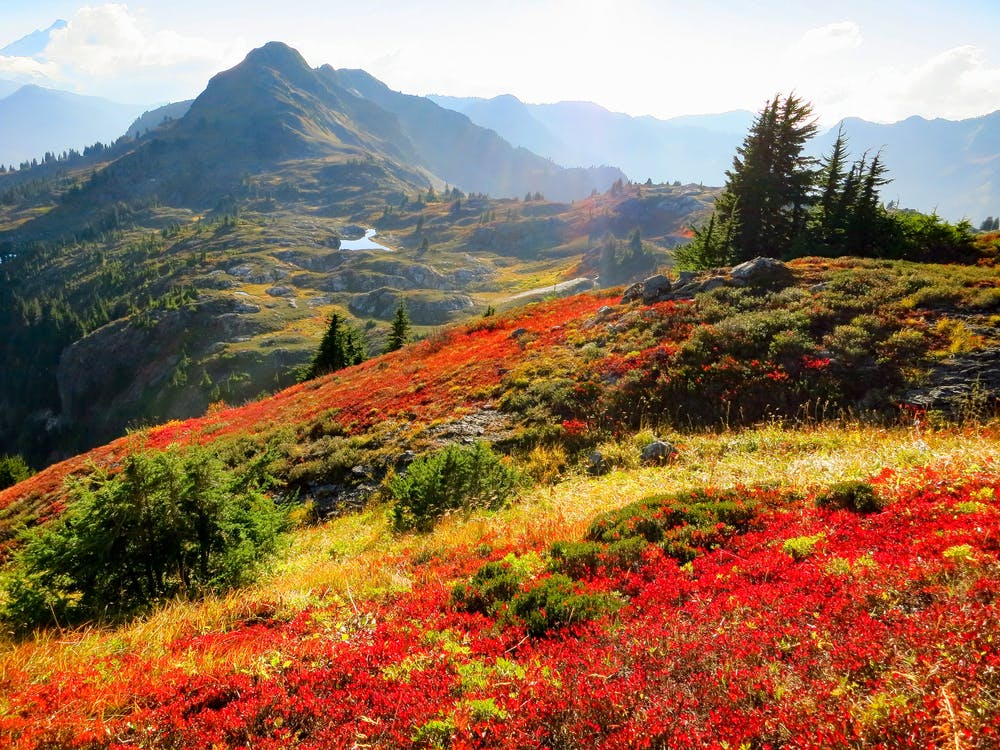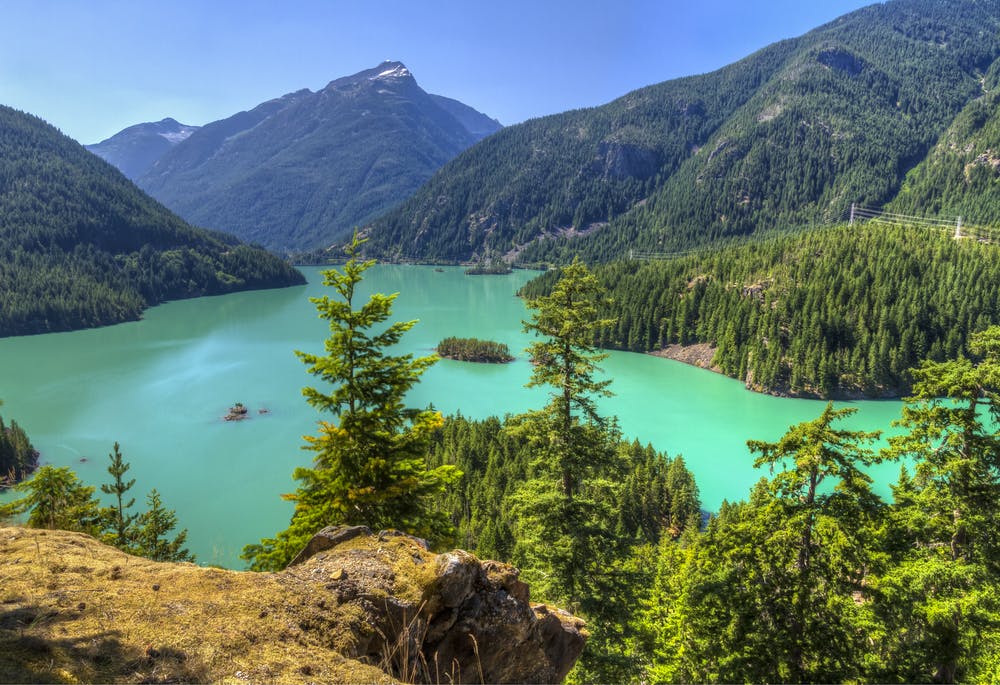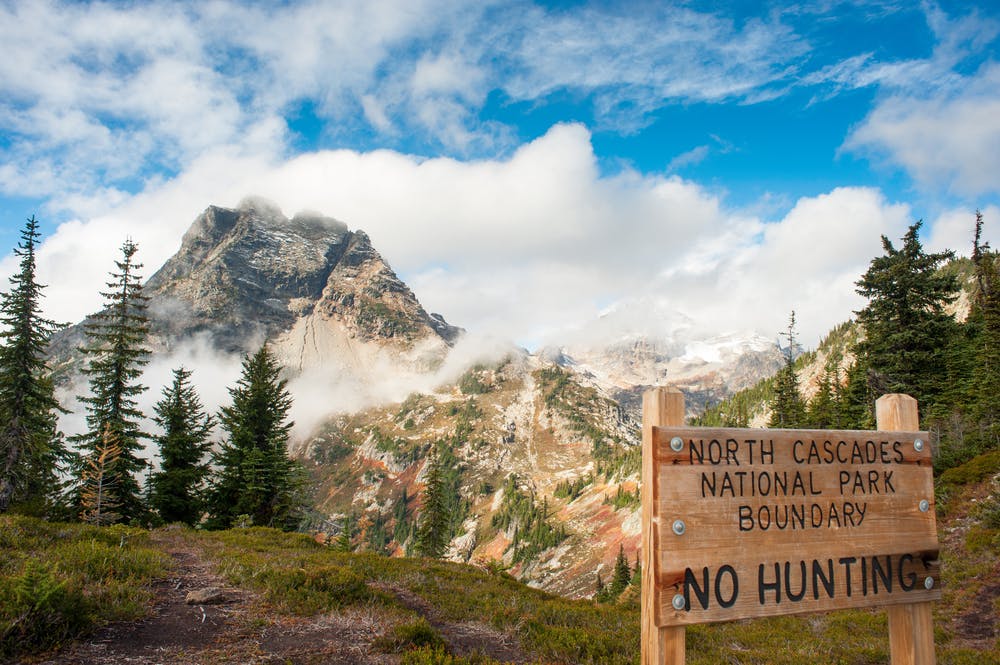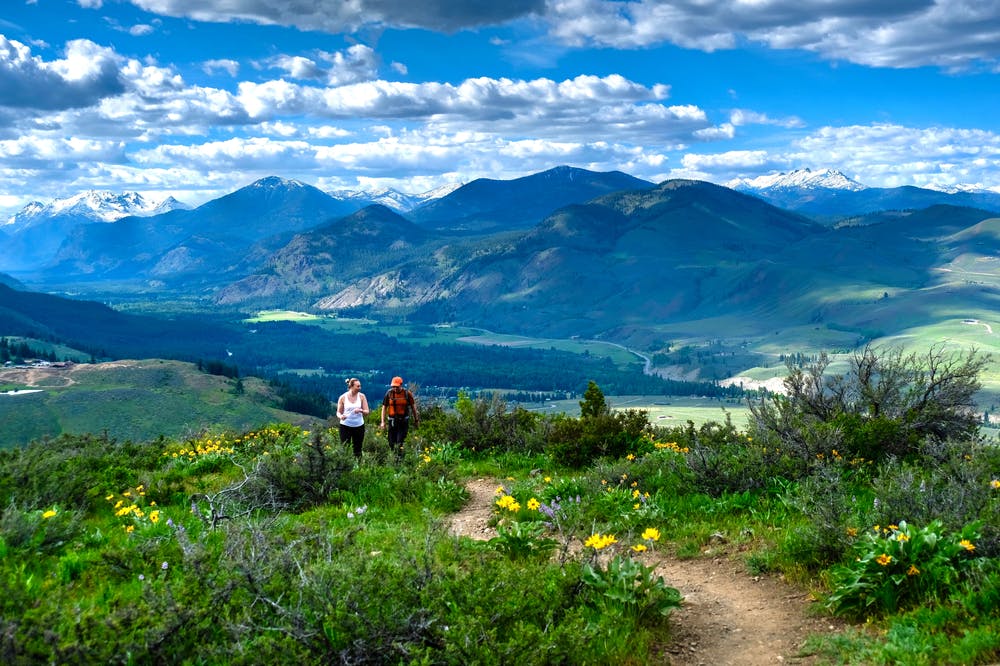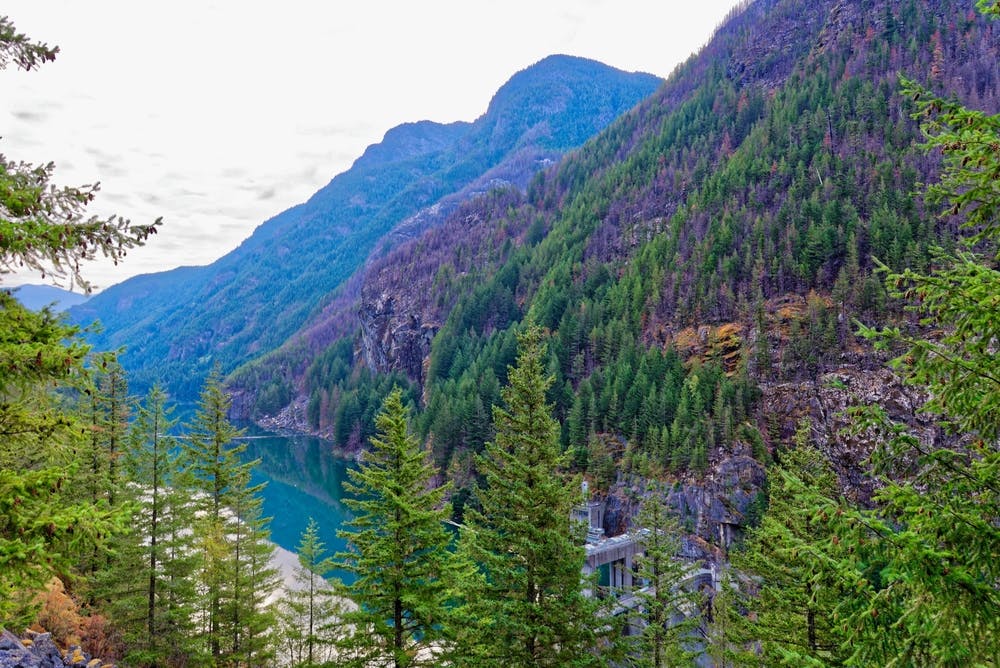 >

North Cascades National Park
North Cascades National Park
in northwestern Washington is one of the most remote and beautiful national parks in the United States. Bordering the US-Canadian border, the North Cascades National Park is home to the jagged snow-capped Cascades Mountains, turquoise blue lakes, glaciers, and fields of beautiful wildflowers.
Approximately one-third of all glaciers within the continental United States are located within the North Cascades National Park. To get close to any of the 312 glaciers, you'll need a backcountry permit and the energy for a long but rewarding hike. Sahale Glacier is one of the most popular in the park.
Those who are perseverant enough to make it out to North Cascades are met with an utterly unforgettable experience — and one that's been part of the human story and imagination for far longer than westerners could know. The land today known as North Cascades National Park is the traditional and ancestral home of the Upper Skagit, Sauk Suiattle, Nlaka'pamux, and Okanagan people. These Indigenous tribes stewarded and cared for the land for centuries before white settlers ever arrived, securing its safety for our experience and enjoyment today. Learn more about their history here.
The best time to visit North Cascades National Park is from June through September when almost all the snow is gone, except for the highest peaks, and there is little rain. Spring and autumn have become popular times to visit Skagit, Okanogan, and Stehekin Valleys because of low traffic, colorful leaves and wildflowers, and the wildlife. While the national park is open year-round, much of the park is closed during the winter months due to snow and ice.     
Over 200 birds call North Cascades National Park home, including the endangered marbled murrelet and spotted owl. Wildlife of all sizes can be found in various habitats across the park from high alpine mountain peaks to the old growth forest. You'll find bears, mountain goats, gray wolves, deer, and more.
Throughout the year, the North Cascades National Park hosts events and activities, like the Skagit Eagle Festival and National Park Week. For a list of events, visit the park calendar of events page. Whether you plan to participate in some of the park events or head off the grid for some backcountry adventures, visiting the North Cascades National Park is an incredible experience that you'll remember for a long time.
Weather
Spring 11-41 F
Summer 29-54 F
Fall 19-46 F
Winter 7-20 F
Nearby Cities
Mount Vernon, WA
Trip Planner
Use our FREE RV trip planner to begin customizing the perfect RV trip.
Continue
RV Resorts & Campsites in North Cascades National Park
The North Cascades National Park offers a variety of camping from tents to RVs to wilderness backcountry spots that can only be accessed by two feet. Due to the wild weather in the park, many campgrounds are only open during the warmer months. Larger campgrounds can be booked through the recreation.gov website while other smaller campgrounds are first-come, first-served.
Public Campgrounds North Cascades National Park
Private Campgrounds North Cascades National Park
RV Rentals Near North Cascades National Park
Nearby RV Rentals
Hit the Trails
With jagged mountain peaks, glaciers, and incredible natural beauty, North Cascades National Park is designed to be explored with your boots on and a backpack on your back. Much of the park is very remote and require backcountry permits and best for advanced hikers. Many of the best hikes are strenuous full-day or multi-day hikes, but there are also a few beginner-friendly scenic nature trails with excellent views.
North Cascades National Park Trails
Blue Lake
Distance: 5.3 miles
Terrain: Moderate out-and-back trail through a sub-alpine forest ending at an iridescent blue lake.
Cascade Pass Trail to Cottonwood Camp
Distance: 15.9 mile
Terrain: With over 4,600 feet of elevation gain, this trail is steep with lots of switchbacks, but offers incredible views of high peaks, glaciers, wildflowers, and more.
Ladder Creek Falls
Distance: 0.4 miles
Terrain: Easy out-and-back trail over a dam along the falls.
Lookout Mountain
Distance: 8.5 miles
Terrain: Rated as difficult, Lookout Mountain is steep and often covered with snow, but offers beautiful views of the mountains and native wildflowers.
Cascade Pass and Sahale Arm Trail
Distance: 10.7 miles
Terrain: The trail starts relatively easy but quickly turns steep. Offers incredible panoramic views above treeline.
Thunder Knob
Distance: 3.3 miles
Terrain: This easy kid-friendly trail offers great views with very few steep sections.
Pyramid Lake
Distance: 3.4 miles
Terrain: Moderate out-and-back trail that features a lake at the end of the trail.
Skagit River
Distance: 1.9 miles
Terrain: Located near Marblemount, this loop trail is a great easy hike for young kids and beginners.
What to Do at
North Cascades National Park
There is enough inside North Cascades National Park to keep you busy for weeks on end, but if need a little break from the mountains, head into one of the nearby small towns where you fill up on delicious food, shop for souvenirs, and check out some local history at the visitor centers.
Restaurants
There's only so much camp food you can eat before you want a real hearty meal. Thankfully, many of the small nearby towns have lots of great options for you to fill your belly.
Type: Comfort food
Location: Marblemount
Type: American
Location: Rockport
Type: Korean
Location: Concrete
Type: American
Location: Marblemount
Type: Pizza
Location: Concrete
Shopping
Forget your tent or flashlight? Or maybe you just want a souvenir? Whatever it may be, one of the local shops will have just what you need to have an enjoyable adventure in the North Cascades National Park.
Skagit General Store
Fill up your RV, grab a few last-minute snacks, and buy a souvenir to remember your trip. The Skagit General Store has it all.
Location: Rockport
North Cascades Institute
The North Cascades Institute has a wonderful gift shop that sells books, apparels, and lots of great gifts and collectibles.
Location: Rockport
North Cascades Fly Fishing
If you're looking to do a little fly fishing in the North Cascades National Park, then stop by North Cascades Fly Fishing for all the best gear.
Location: Winthrop
Sauk Mountain Pottery
Located in the Upper Skagit Valley, Sauk Mountain Pottery is owned and operated by artist Stephen Murray. Stop by and pick up some one-of-a-kind pottery.
Location: Concrete
Outdoor Ventures
Pick up any last-minute camping gear at Outdoor Ventures before you head into the backcountry.
Location: Concrete
Museums
While there aren't many museums in or near the national park, many of the visitor centers in the park have natural and cultural history displays for your viewing pleasure.
Located across the Skagit River, the Visitor Center has an exhibit room with lots of multimedia exhibits on the park's natural and cultural history and special presentations by rangers.
Located near Stehekin Landing and accessed by ferry, trail, or float plane, Golden West Visitor Center features exhibits of work by local artists and craftsman. There are also exhibits of nature and cultural history of the area.
On the way to North Cascades National Park, stop by the Great Northern & Cascade Railway Museum in Skykomish to discover the rich history of railroads in the Pacific Northwest. The railway operates a free train rides five days a week for the public on its 2,700 feet of track.
Sightseeing
Wherever you look in North Cascades National Park you'll see breathtaking views. With an abundance of tall mountain peaks, cascading waterfalls, and clear blue lakes, you'll need a lot more time to see everything. If you're short on time and just want to see the highlights, check out our list below.  
Diablo Lake
Created by Diablo Dam, Diablo Lake is a large turquoise lake filled with trout for great fishing. The lake is also popular with kayakers and canoeists. The Diablo Lake Trail runs the lend of the lake's north shore.  
Mt. Baker-Snoqualmie National Forest
Mt. Baker-Snoqualmie National Forest is one of the most visited national forests in the country and offers spectacular views of the mountains, meadows, and ancient forests.
Baker Hot Spring
Accessed easily by a 0.25-mile trail, Mount Baker Hot Springs consists of two natural geothermal pools near Mount Baker. The pools only fit a few people so get there early.  
Sahale Glacier
Located on the south slope of Sahale Mountain, the glacier is about a quarter mile in length and can be found between 8,200 and 7,800 feet on Sahale Mountain. You can access the glacier with a permit via the Cascade Pass along the Sahale Arm.
Sourdough Mountain Lookout
Built by the Civilian Conservation Corps in 1933, the Sourdough Mountain Lookout is built upon a rock foundation and can be accessed by hiking up Sourdough Mountain.
How to Get to
North Cascades National Park
Located in the northwest part of Washington, the North Cascades National Park is a remote park near the US-Canadian border. Due to its remoteness, the national park has limited access points. North Cascades National Park and Ross Lake National Recreation Area can be accessed from State Route 20 (SR 20). Many of northern parts of the park, including Hozomeen, Mount Shuksan, and Cooper Ridge, can be accessed from Silver-Skagit Road and State Route 542 (SR 542). The only way to access the Ross Lake Shoreline is by a 37-mile gravel road from B.C. Highway 1 (Exit 168) in Hope, British Columbia.
Other parts of the park, like Lake Chelan National Recreation Area, can only be accessed by foot or passenger ferry. Ferry service is available from Chelan on Route 97. For a unique experience, a float plane is another option. Stehekin can be accessed by foot on the Cascade Pass, Eagle Creek, and several other trailheads.
By plane
Seattle-Tacoma International Airport (Sea-Tac) is the closest airport to North Cascades National Park. You can reach the main entrance of the national park via Route I-5 in about two hours. Alternatively, you can access the park via BC-99/I-5 from Vancouver International Airport in under 2.5 hours.
Entering North Cascades National Park
There is no fee to enter North Cascades National Park
Exploring the North Cascades by RV is a once-in-a-lifetime experience. Renting an RV is easy with RVshare. Choose from large luxury models or small pop-up campers that will go anywhere. Every campground in the park has its own parking and camping rules so it's important to review each one. Plan ahead as many campgrounds in the park do not have full-hookups or dump stations.
Here at RVshare, our passion is getting more people outside to enjoy our incredible national parks. We love hearing all about your travels so tag us on social media and send all your favorite photos to memories@rvshare.com.