Indiana Sand Dunes National Park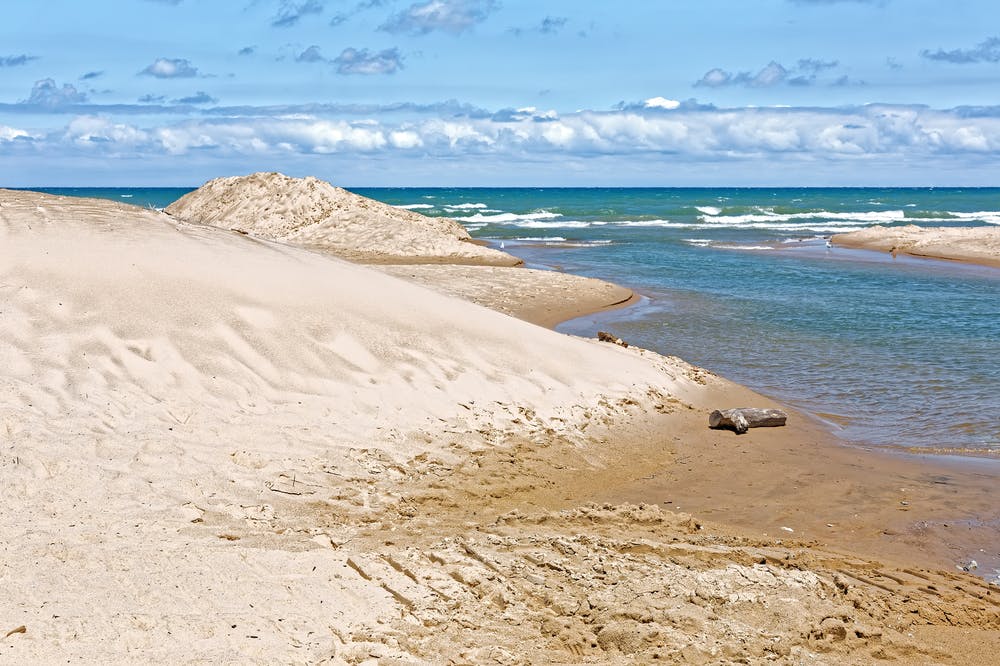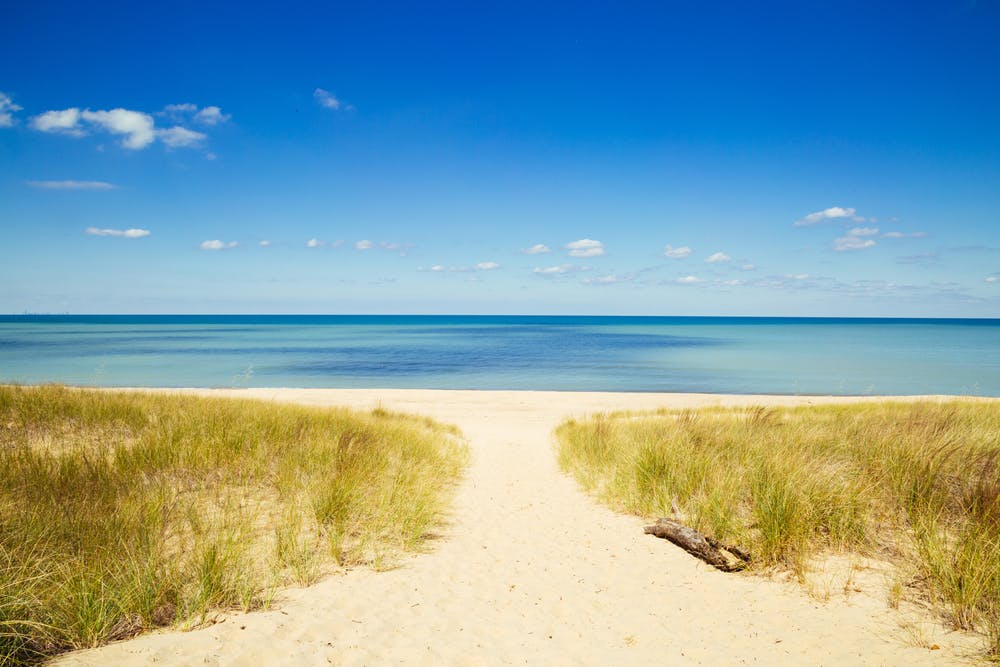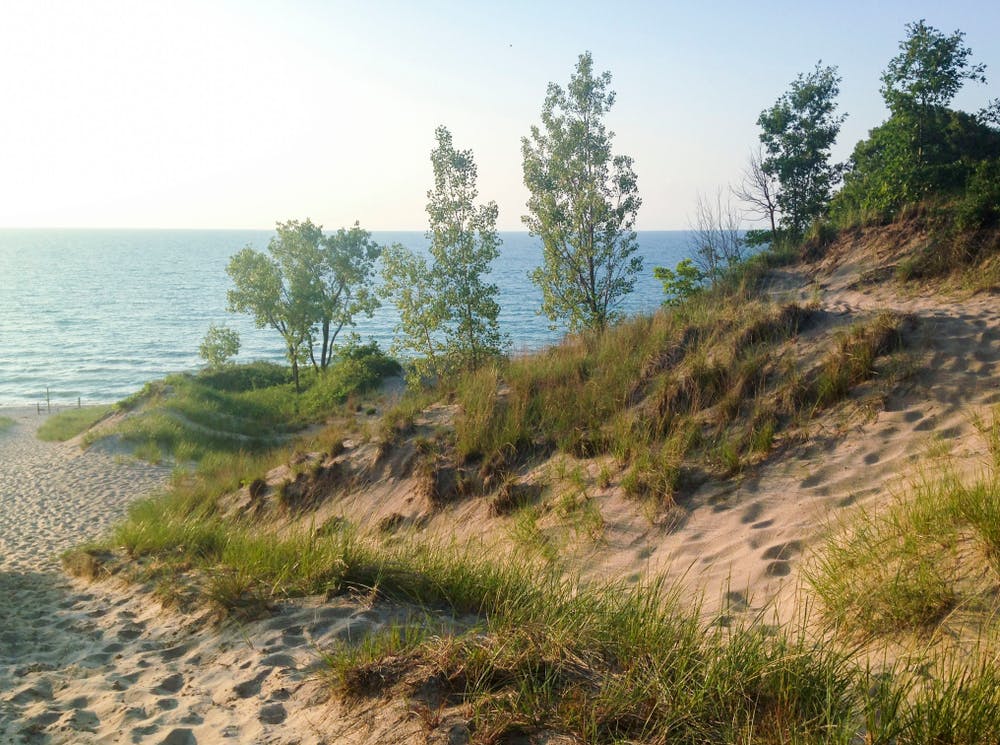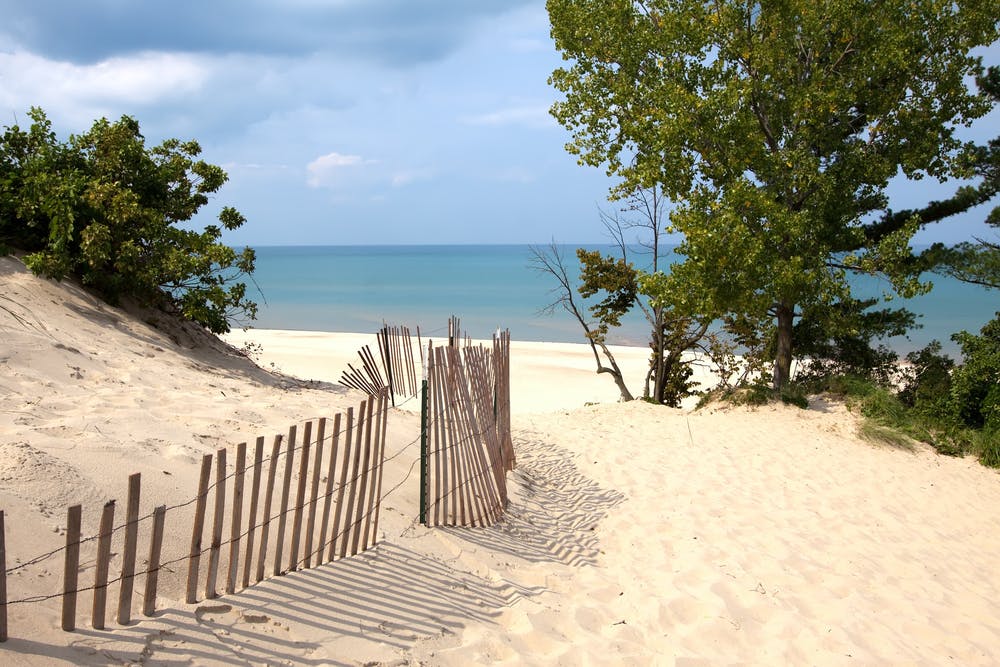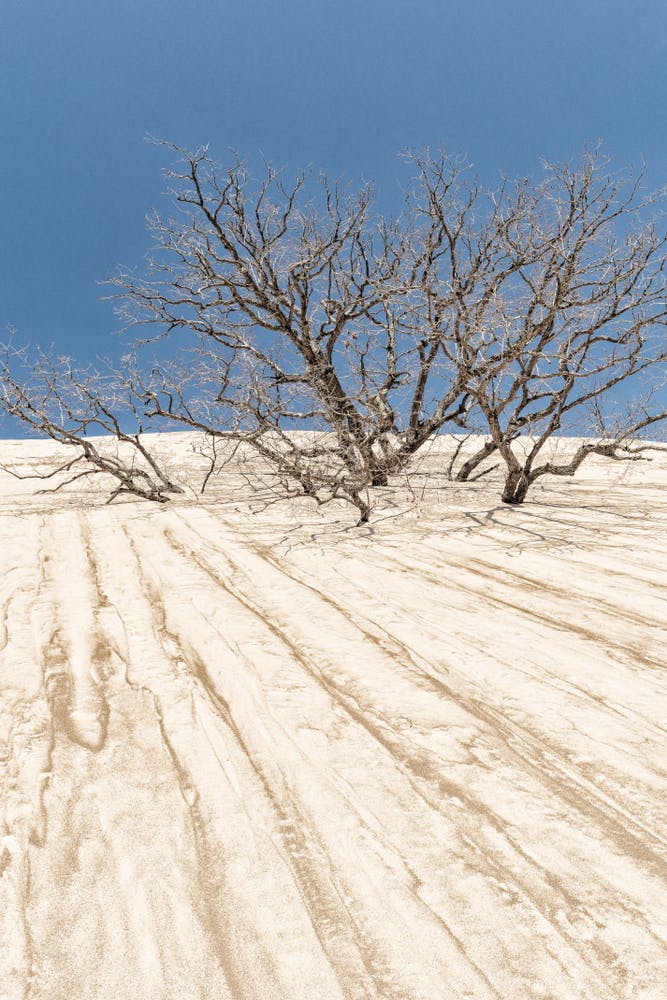 >

Indiana Sand Dunes National Park
Long considered a sacred and enchanting site by modern Indiana residents and Native Americans before them, Indiana Sand Dunes was reclassified from a National Lakeshore to a full-blown National Park in February of 2019, making it the 61st national park in the register. Tucked into the northwest quadrant of Indiana along the southern shore of Lake Michigan, the park is home to 15 miles of stunning lakefront as well as over 20 square miles of the adjacent countryside, offering visitors a wide range of diversions including hiking, biking, horseback riding, fishing, water sports, and other activities.
What is today called Indiana Sand Dunes National Park rests on the historic, ancestral grounds of the Peoria, Myaamia, Kiikaapoi (Kickapoo), Kaskaskia, and Bodéwadmiakiwen (Potawatomi) tribes. Many other Native Americans have traveled through or otherwise inhabited these lands before western settlers got to them. Learn more about the indigenous history of the national park here.
One of the most unique aspects of this brand-new national park is its proximity to major metropolitan areas. The park is located just over an hour outside of downtown Chicago, and is also surrounded by a variety of other mid-sized midwestern towns including Porter, Chesterton, and Gary, Indiana.
Indiana Sand Dunes is characterized by rugged dunes, wetlands, prairies, rivers, and forests. In other words, it's SO much more than a simple beach front. Visitors can find themselves meandering down forest trails amidst towering maple, beech, basswood and oak trees, or kicking back in the sandy shore between water-based adventures. The weather is, obviously, very much affected by Lake Michigan and can change rapidly over a short period of time. In general, summers are warm and humid with temperatures hovering near 85 degrees Fahrenheit, whereas winter weather can easily drop to below freezing.
Now that it enjoys National Park status, Indiana Sand Dunes offers an array of different events and activities for visitors to participate in. You can learn more about the events going on at the park and better plan your visit by viewing the official calendar here.
Weather
Spring 50-80F
Summer 64-82F
Fall 35-75F
Winter 20-40F
Nearby Cities
Chesterton, ID
Trip Planner
Use our FREE RV trip planner to begin customizing the perfect RV trip.
Continue
RV Resorts & Campsites in Indiana Sand Dunes National Park
It's no surprise that there are a variety of places to camp nearby Indiana Sand Dunes, providing  the perfect private home base for your adventures. Here are some RV campground options to choose from.
Public Campgrounds
Private Campgrounds
RV Rentals Near Indiana Sand Dunes National Park
Nearby RV Rentals
Hit the Trails
For many national park goers, hiking is a huge part of the reason to visit in the first place. And although it may be known first as a beach, make no mistake about it: Indiana Sand Dunes offers more than 50 miles of hiking trails, separated into 14 distinct trail "systems." Here are some favorites across a range of environments and ability levels. (See full details on hiking opportunities at Indiana Sand Dunes National Park here.)
Calumet Dunes Trail System
Distance: 0.5 miles
Terrain: easy, paved, wheelchair accessible
Cowles Bog Trail System
Distance: 4.7 miles
Terrain: rugged to strenuous
Great Marsh Trail System
Distance: 1.7 miles
Terrain: easy
Mount Baldy Trail System
Distance: 0.8 miles
Terrain: steep and challenging
Paul H. Douglas Trail (Miller Woods)
Distance: 3.4 miles
Terrain: moderate
What to Do at
Indiana Sand Dunes National Park
As easy as it would be to spend your entire vacation within the bounds of Indiana Sand Dunes National Park, you can't visit this area of the country without enjoying some of the other exciting things to see, do, and eat on offer -- including Chicago deep-dish pizza. Here's where to get your fill, both physically and mentally.
You can't spend time in this part of the world without enjoying some hearty Italian fare, and our best recommendation is -- you guessed it -- pizza. This locally loved joint does it right, featuring a purveyor by the name of Kevin who's obsessed with feeding Chesterton natives and visitors delicious, stick-to-your-ribs pies and sandwiches.
Type: Pizza
Location: Chesterton, Indiana
For fare that's both delicious and nutritious, swing by Third Coast Spice Cafe, where you'll find favorites ranging from breakfast spreads to vegan burgers and curry.
Type: Varies
Location: Chesterton, Indiana
From mouthwatering beer mac & cheese to creative burgers (like the figgy piggy, which comes with fig jam and goat cheese) to lighter fare like hummus and salads, there's something for everybody at Octave Grill. 
Type: Grill
Location: Chesterton, Indiana
Looking to spice things up? Look no further than this local favorite, which dishes up authentic Mexican favorites like tacos, fajitas, chimichangas, and more. (The menus are different at each location, so be sure to look 'em up before you head out!)
Type: Mexican
Location: Chesterton and Michigan City, Indiana
From helpful literature about the park itself to souvenirs like bumper stickers, you can find all that and a friendly smile from a park ranger at the Indiana Sand Dunes National Park Visitor Center. Don't forget to get your passport stamped!
Location: Porter, Indiana
Find unique gifts, stylish clothing, gourmet food products, and more in this former schoolhouse whose structure dates back to 1886. Lunch and coffee are also served.
Location: Chesterton, Indiana
Home to a nationally-recognized collection of art spanning back to the 19th century, the Brauer is a must-visit for anyone who enjoys meandering through a gallery.
Location: Valparaiso, Indiana
Short for the Porter County Museum, the PoCo was established back in 1916 and offers visitors a chance to learn more about the history of this unique part of the country. You can examine artifacts gathered in Porter County or, if you have children along, take advantage of the interactive educational opportunities on offer to make history come to life.
Location: Valparaiso, Indiana
Offering its own trail system as well as interactive nature exhibits and a Nature Play Zone, the Paul H. Douglas Center for Environmental Education is managed by the NPS and only a short drive from the lakeshore itself. It's open daily, except for federal holidays.
Location: Gary, Indiana
Offering visitors the opportunity to see the luxe life of turn-of-the-century Michigan City, the Barker Mansion highlights the legacy of this famous family and offers interpretive tours including special programming for kids.
Location: Michigan City, Indiana
Spread over 15 acres and serving as a home for hundreds of specimens and dozens of species, the Washington Park Zoo is the perfect way to while away an afternoon when you've had enough of lounging by the lakefront -- especially if you've got the family along for the ride.
Location: Michigan City, Indiana
Yes, recommending a whole city is a little tricky… but if you're this close to one of the best cities in America, you'd be remiss to miss it. Enjoy top-of-the-line dining, cultural, and shopping opportunities, including world-famous museums and some of the best food in the country. You can make a day trip out of it or extend your vacation to spend an entire weekend!
Location: Chicago, Illinois
How to Get to
Indiana Sand Dunes National Park
Indiana Sand Dunes National Park is conveniently located about midway between Gary, Indiana and Elkhart, Indiana, and is accessible via I-90.
By Car
You can use your GPS system to navigate to the visitor center at the following address:
1215 N. Indiana 49
Porter, Indiana 46304
By plane
Many local public transit systems have stops in and near to the park, including the Chicago and South Shore Train. If you're flying in, the following airports are closest and offer national or regional flights on a regular basis: 
Gary Regional Airport
South Bend Regional Airport
Chicago O'Hare International Airport
Chicago Midway International Airport
By RV
If you've yet to experience one of our country's national parks while enjoying the comfort and privacy of an RV, now's the time to try it out! You can search the RV rental listings on RVshare either in your home location or nearby the park, if you'd rather fly in and travel from a closer location. 
View RV Rentals
Entering Indiana Sand Dunes National Park
Once inside the park, visitors are encouraged to park in one of the dedicated lots and get around the park by using the free beach shuttle bus, which stops at a variety of popular locations throughout the park and runs every 20-30 minutes between the hours of 10 a.m. and 6 p.m. when the park is in operation.
Please also be prepared to pay the necessary entrance fee to access Indiana Sand Dunes National Park, which covers road and trail improvements, campground upgrades, natural habitat restoration, and more. You can learn more about the fee schedule to enter and stay at the park here.
No matter how you get there, we can't wait to learn all about your Indiana Sand Dunes National Park experience. Tag us in your social media posts or send photos and details of the trip to us directly at memories@RVshare.com. You may just be chosen to be featured on our own blog or social media channels!